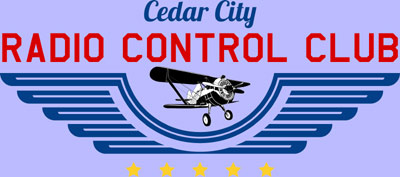 5 Year AMA Gold Leader Club
Click Here for directions to the Three Peaks Modelport
As of the first week of July, 2013, the Three Peaks Modelport now has a beautiful asphalt surface. A great big thanks to the BLM, County, and all the local businesses and organizations as well as the club members, both past and present, who have given their time and resources to make this happen!
Find us on Facebook
The Cedar City Radio Control Club is a chartered member of the Academy of Model Aeronautics, (Club #4216). It is the goal of our club to promote and enhance the sport of flying Radio Controlled Model Airplanes.

Located in the Southwest corner of Utah, just 180 miles North of Las Vegas, Nevada, Cedar City is home to some of the most spectacular scenery in the world. This offers some very unique and interesting flying opportunities at an elevation of approximately 5800 feet above sea level.

Click Here for pictures of the flying site

Click Here for information about upcoming pylon racing events.